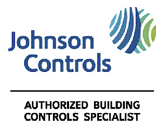 Kinetic BMS Inc. has successfully been supplying and installing Johnson Controls Products since 1996. We have a distribution agreement with Johnson Controls Inc. as an Authorized Building Controls Specialist (ABCS) in Alberta.
Under the agreement Kinetic BMS Inc. has access to the complete line of Johnson Controls products, including Facility Explorer® Building Management Systems, Valves, Electric Controls and Pneumatic Controls product families. Additionally, Johnson Controls provides its ABCS partners with access to all of their support service tools including full technical support, training and warranty services.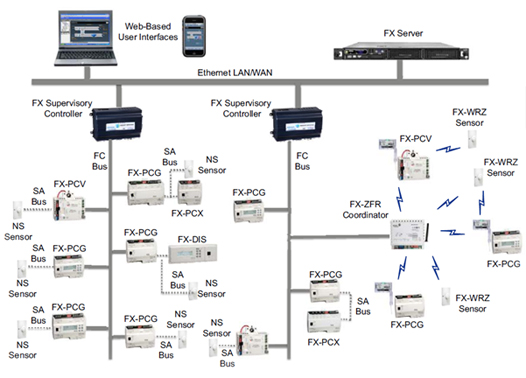 Building Management Systems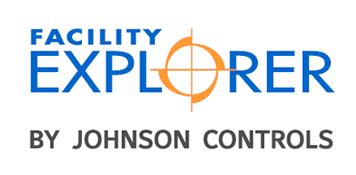 Under the ABCS agreement, Kinetic BMS Inc. carries Facility Explorer® from Johnson Controls, a building management system that is as simple or as sophisticated as users need. Facility Explorer® provides industry-leading Web accessibility beyond just the supervisory level, allowing users to see and act on vital systems information from more places. Users can view information at the individual field controller level or across their entire IT network, from wherever they are, not just the workstation.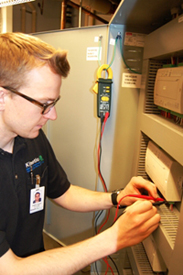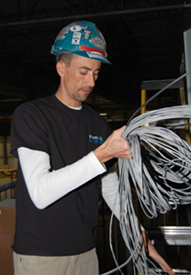 With Facility Explorer®, users can:
Improve energy efficiency
Reduce operating costs
Improve comfort
Preserve existing technology investments
Reduce time to install and commission
Increase equipment life
Lower maintenance costs
Identify problems quickly and easily
Improve staff productivity
Variable Speed Drives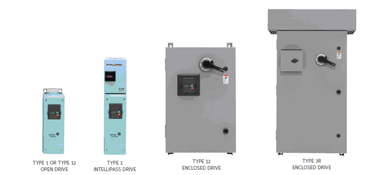 We carry the complete series of variable speed drives (VSD) from Eaton Cutler-Hammer® that give building owners the opportunity to increase energy savings and reduce maintenance compared to constant-speed systems. From standard to custom manufactured VSDs, we have different options and features available to meet your requirements.
Variable Speed Drive Features at a Glance:
Modular design with common control components
Drive-Off-Bypass / Hand-Off-Automatic selection buttons on keypad simplify control
Large selection of "plug and play" option cards and pre-engineered options
External 24 VDC can be used to power up the drive processor allowing easy drive programming without applying high voltage to the drive
Standard keypad has copy/paste capability and is TYPE 12 rated
One touch keypad navigation for quick changes
Keypad can display up to three monitored parameters simultaneously
Plenum rated drives
Start-up wizard simplifies drive programming
Identical control panel operation for all VSD Series horsepower ratings
Standard factory loaded software for out-of-the-box operation
Run permissive damper control standard in drive and bypass mode
Temperature controlled heat sink cooling fan features snap-in screw-less design
30-fault history retention with operating status at runtime of fault
A 3% AC line reactor is standard throughout the full HP range
EMI/RFI filter standard on all VSD Series drives
Ability to password protect parameters
Timer functions on digital outputs
Simultaneously connect keypad and PC with optional serial card
Compare parameter changes to default values
One touch HOA drive functionality
Intuitive parameter menus
Wide variety of communications protocols available
I/O Connections with quick connection terminals
RS-232 terminal behind keypad for PC connection (9000XLoad and 9000XDrive software tools)
TYPE 12 conversion and flange mounting kits available for field installation
TYPE 1, TYPE 12 and TYPE 3R enclosures available
Full range of custom engineered solutions available
HVAC Controls
We carry the complete line of Johnson Controls HVAC products including:
Actuators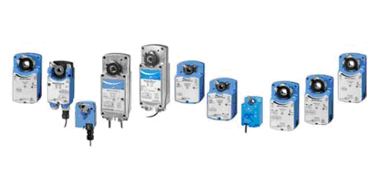 Dampers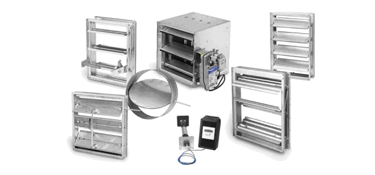 Valves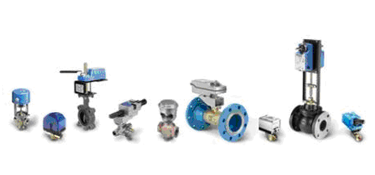 Sensors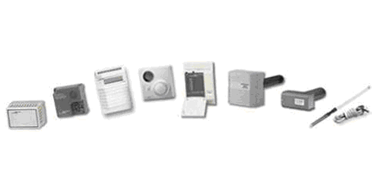 Thermostats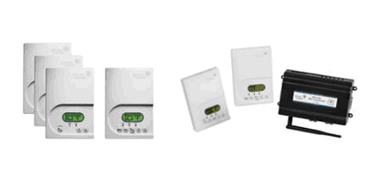 Pneumatic / Electronic Controls and Valves
We can provide conventional Pneumatic Controls or Electric/Electronic Controls and Valves for new installations or replacement of existing components.